Elegant Suggestions for a Classic & Unique White Wedding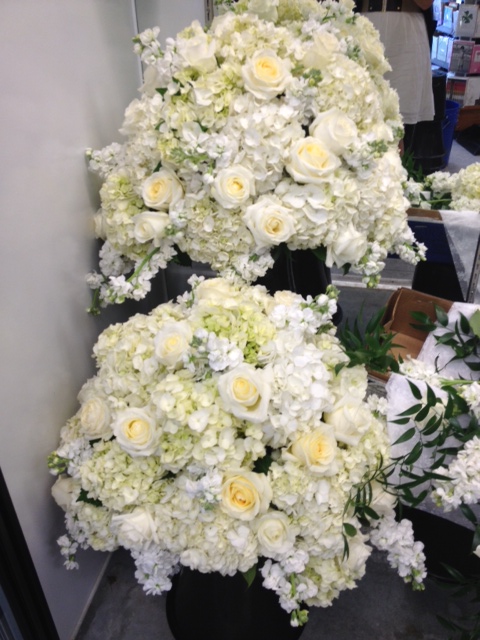 Lauren had the perfect summer wedding. The beautiful bride was married on June 1, 2012 surrounded by serene white floral arrangements and the smell of love and roses. Lauren, a florist herself, has a keen eye for classy flowers and delicate designs. However, as a bride-to-be, she knew that she had to hand over the flower arrangement task to someone else. With a white wedding flowers vision in mind, and considering everything from the cocktail hour to how the flowers would look under LED lighting, Lauren told her team of florists how she wanted everything and left it in their capable hands. She said that in truth, "I must have changed my mind 10 billion times! But I was so happy with the turnout and my decision."
Lauren's main designer was Louise Zeller, a designer, and Lauren's colleague, at 1-800-FLOWERS Carle Place. Working under Louise was Phillip DeVito, another store designer, and Liza Dagan, who often helps out in the retail store on holidays and was a previous designer at another 1-800-Flowers location. Phillip and Liza helped create both the wedding cocktail and reception arrangements. Michael George, floral design expert, also lent a skilled eye and arranged the pew clips for the church ceremony and the dais table arrangement for the wedding reception.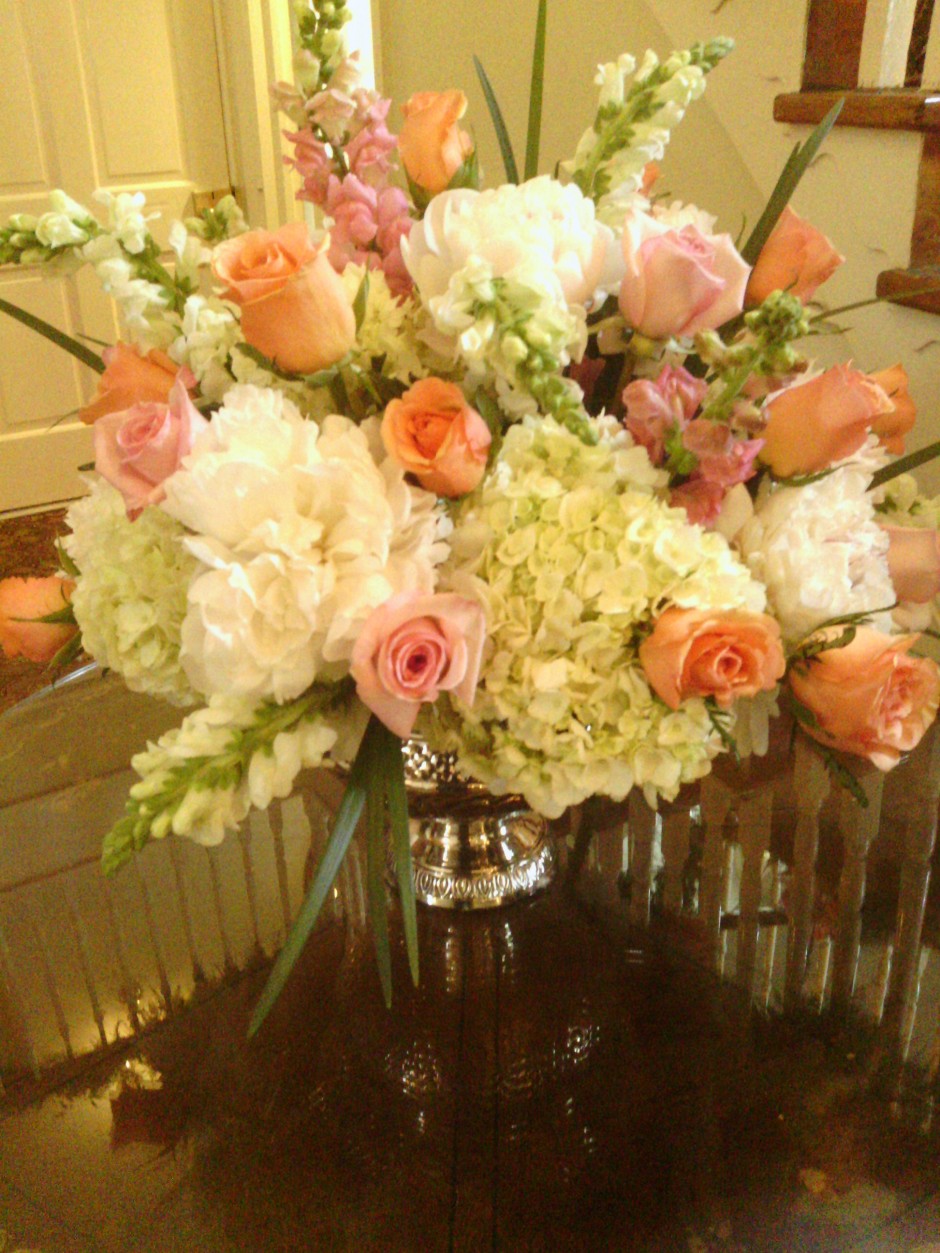 Lauren chose mostly white florals for the wedding reception, as she felt white would look the best under the LED lighting provided by the venue. There were however, a few exceptions. She decided to dress the main entrance in color, as well as choosing colorful arrangements for the cocktail hour as well to add to the fun, upbeat atmosphere. As you walked into the main room of the wedding reception, the flowers were all white, which provided an air of sophistication to the closing event.
Lauren said, "I'm so proud of my staff and how everything turned out!" She is very excited to share the brilliance of her designers' work and her vision that is reflected in her wedding pictures. That being said, there is no question that Lauren glowed as the most beautiful flower of all.