Sunflower Photo & Video Gallery
Our search for the finest quality, most unique sunflower varieties took us on a scenic trip through the vast acres of California sunflower fields, which was the inspiration for these photos and videos.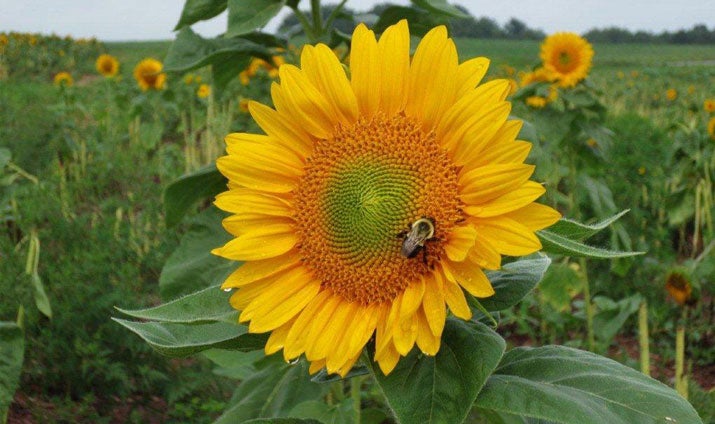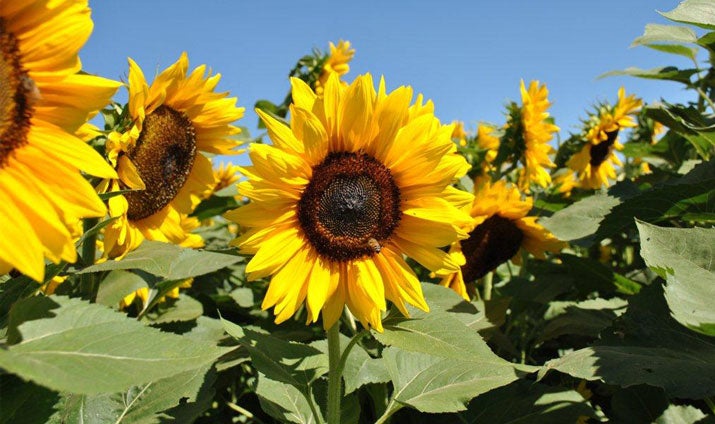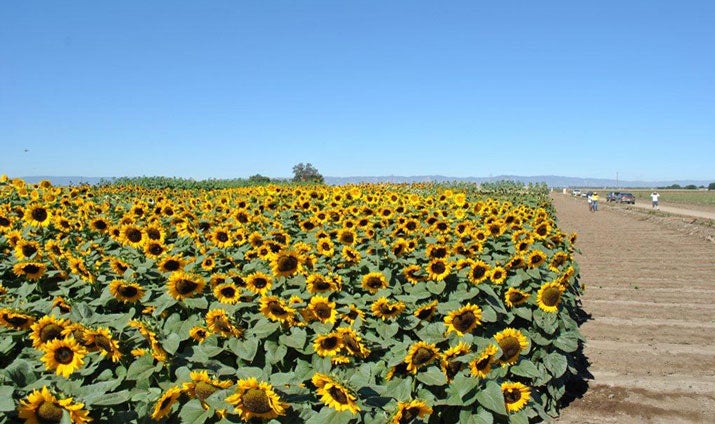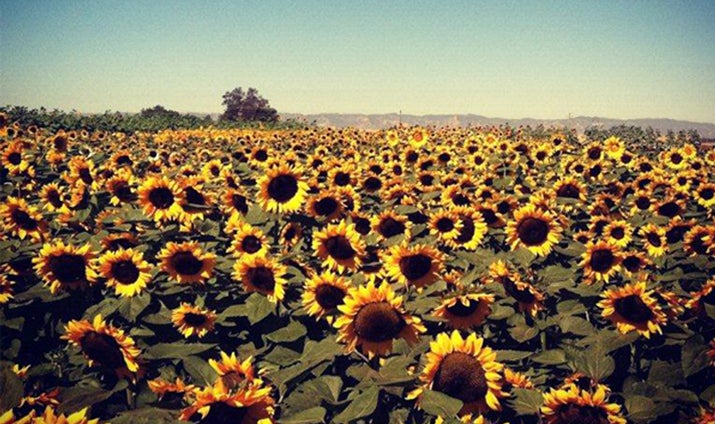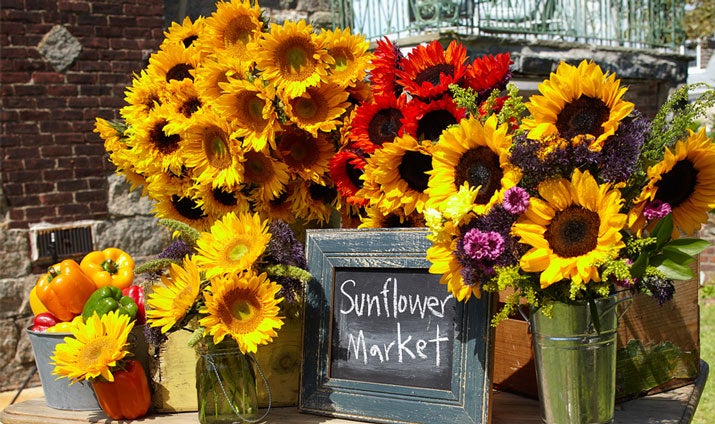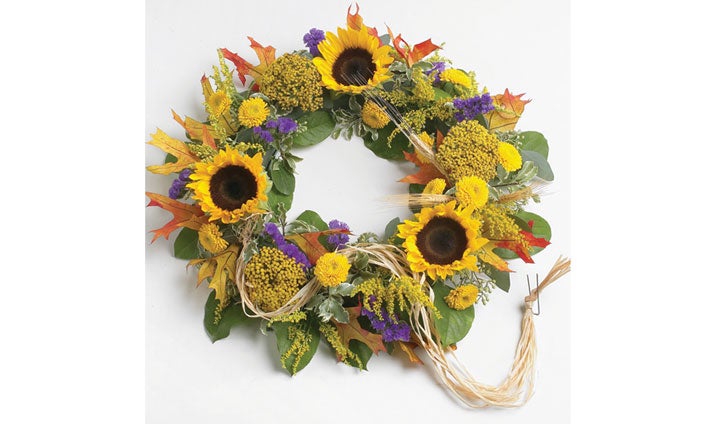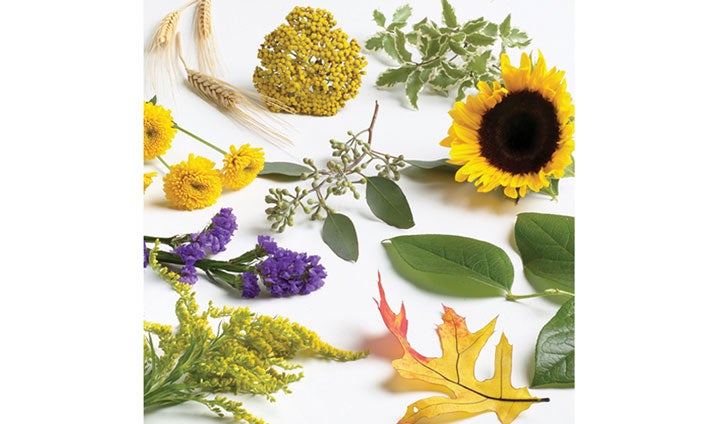 4 Common Types of Sunflowers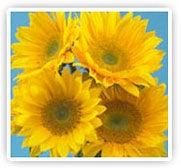 Sunbeam Sunflower:
Known for its yellow/green center; comes in red, orange and green.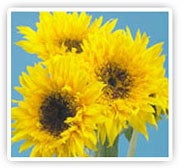 Sunsplash Sunflower:
This bright red sunflower has the most petals of any variety and a unique look all its own.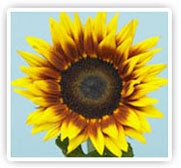 Mahogany Sunflower:
A Fall favorite, this two-toned sunflower is distinguished by the dark red ring around its traditional center disk.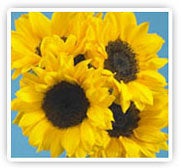 Traditional Sunflower:
The most common of all sunflowers; available year-round.