Have you decided that it's finally time to add a pet to your family? If so, congratulations! We know just how wonderful having a pet can be, and we bet you'll agree the second you bring your furry friend home.
Now, if you've made your way here, chances are you're looking into bringing a cat or a kitten home – great choice! But since it's not as easy as just heading to your local pet store or adoption center, we wanted to put together this guide for you so that you can use it along the way. Keep reading for more!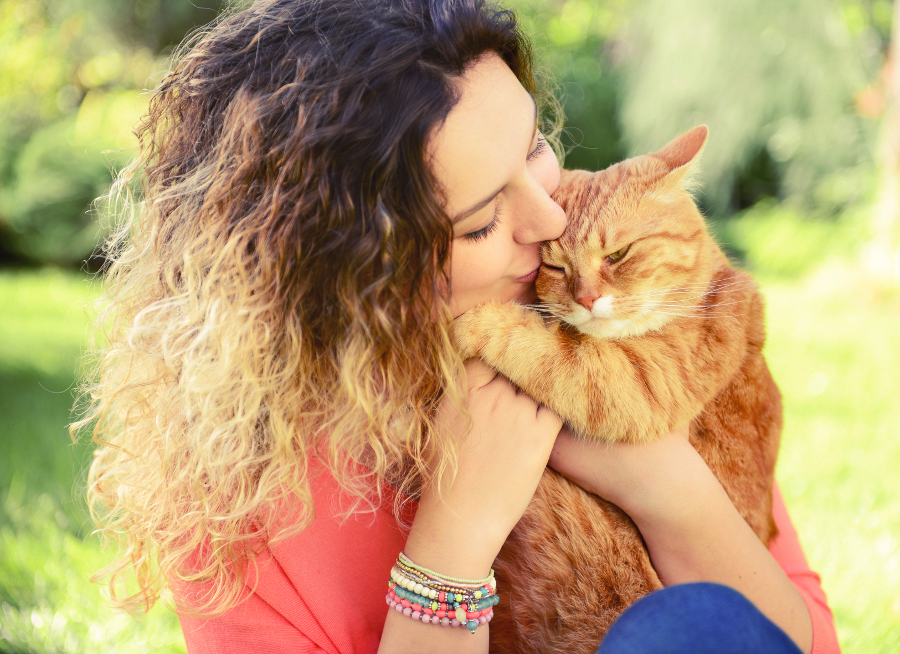 What to do Before You Adopt a Cat
Before you head out and start looking for your family's new best friend, you'll want to make sure that everyone in your home is in agreement – after all, pets can be a lot of work. Once you're confident that everyone is on the same page, do this:
Research veterinarians in your area to find a doctor that you can trust to take care of your new cat.
Look into putting upside-down carpet runners or double-sided tape on your furniture to prevent your cat from scratching at your things.
Check all windows to make sure that the screens are secure to keep your cat safe – metal screens may be your best bet.
If you have house plants, consider moving them to higher ground where you know your cat won't be able to reach them (remember, cats can jump pretty high, so decorate carefully!).
Clear a spot in your home to put your cat's litter box, scratching post and maybe even a bed as well!
Tips for Choosing the Right Cat
The cat you choose becomes a permanent part of your family, so you want to make sure that the one you select is a perfect match for everyone in your household. Here are a few things to consider:
The cat's personality. Just like us, there are some cats who love to be touched and held, while others prefer to be left alone. That said, you'll want to find a cat whose personality is aligned with everyone at home. For example, if you have active family members who will want to play with the cat constantly, seek one that doesn't mind the attention.
The cat's age. You'll likely find that there are cats of all ages at the animal shelter, so you'll want to look into what works best for you. Keep in mind that younger cats and kittens will have more energy and will likely require more work, especially where being trained is concerned. On the other hand, older cats that are already housebroken and who have mellowed out could make the process of bringing them home a bit easier on both them and
The cat's maintenance requirements. Are you looking for cats with short fur or long fur? This will all depend on how much time you have/are willing to dedicate to grooming. In addition to maintenance for the cat, think about the maintenance around your house too – cats that shed a lot will require more cleaning, whereas cats that shed very little may be a bit easier to manage.
Where to Adopt a Cat
You're ready, your family members are ready, and your home is ready – now's the time to get out there and start searching for your new best friend! Here are a few national resources you can utilize as you start looking to find a cat in need near you:
For our readers on Long Island where we're headquartered, another great place to look is North Shore Animal League. There are tons of cats waiting for their furever home here, and you could be everything they want and more!
And now, we'll leave you with this final tip: if you have trouble as you look for your perfect companion, remember that sometimes it won't be you who chooses the cat – sometimes the cat will choose you!