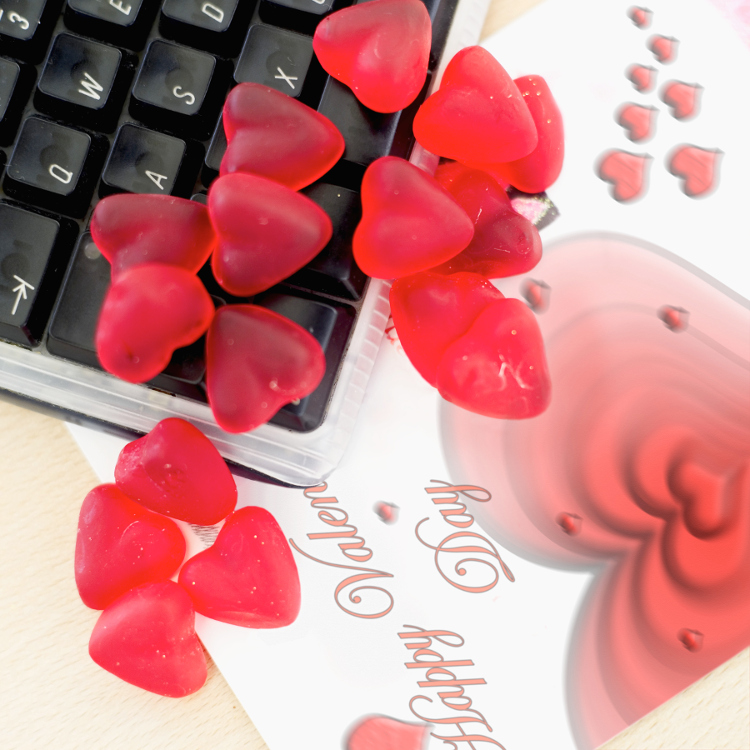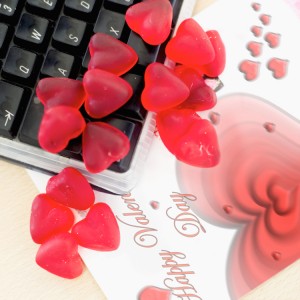 When it comes to Valentine's Day, chances are you're thinking about how you'll wow your lucky lady once you two have a chance to be together – a romantic night in the city or a home cooked meal, perhaps. But aside from everything you can do when you're side by side, don't forget about making her feel special during the time that you're apart. A great place to start? Surprise her at work! Although Valentine's Day falls on a Sunday this year, you can still make a lasting impression on her and her co-workers by doing something special in the office on the Friday before or Monday after. Below are a few of our favorite office Valentine's Day ideas.
Special Delivery
Everyone loves to get mail, especially at a place like the office where they might not receive something every day, so make sure your lady gets a special delivery on or around this holiday. Start off small by sending her a handwritten letter that has her smitten, then top it off by having a beautiful bouquet brought to her desk. But don't just let anyone deliver it – bring it to her yourself!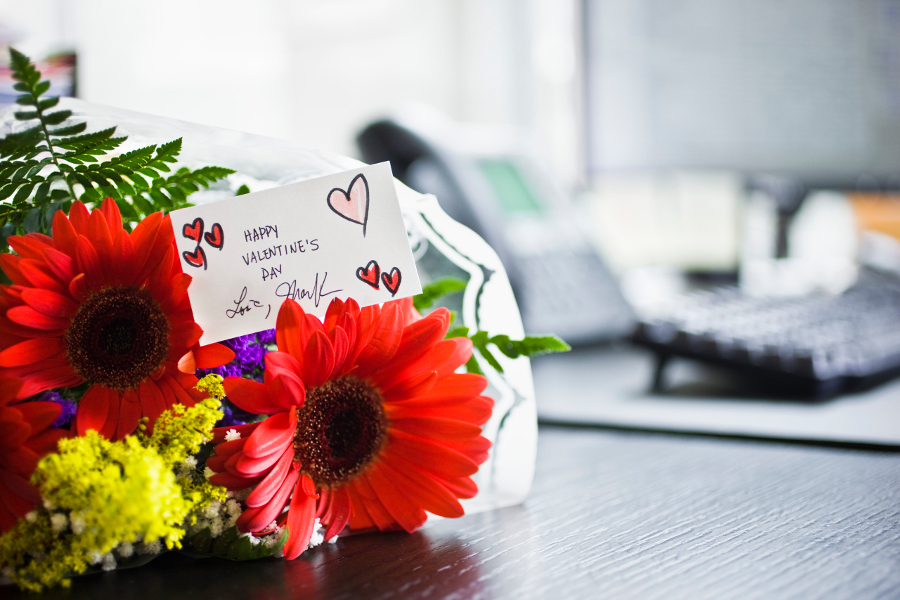 Lunch Date
Does your sweetie have a conference room accessible in the office? Give her co-workers a call in advance and see if you can book it for her lunch break. Then, with their help, have them put a meeting on her calendar that requires her to be in a different part of the office for a bit so that you can come in and set up. You'll love the look on her face when she comes back in to find you waiting for her with lunch in hand. And don't forget about dessert!
Desk Notes
This one may require a bit more planning, but as long as you have the contact information of someone else in the office, it can be simple to carry out! Once everyone has gone home for the night, have someone let you in and decorate her desk with sweet notes that will have her smiling all day long. You can place them on her keyboard, computer screen, mouse pad – anywhere really! You may even consider having an adorable stuffed teddy bear waiting for her on her chair to go along with it all.
Phone Call
Don't just send her a text to let her know you're thinking of her, call her office line instead. Especially if she usually gets calls that aren't all that exciting, this one will most definitely brighten up her day. Want to spice it up just a little bit? Call her from right outside the office door, and start walking in ever so slowly until she looks up to find you at her desk.
A Flower For Every Hour
One surprise is nice, and two surprises are even better, but surprises that continue until the moment she steps out the door to head home? Well that's a home run! Every hour, have one of her co-workers bring one of her favorite flowers over to her desk, so that by the end of the day, she can easily fill an entire vase! If you want to really go big, the last delivery of the day should come from you – one of these rose bouquets will certainly do!