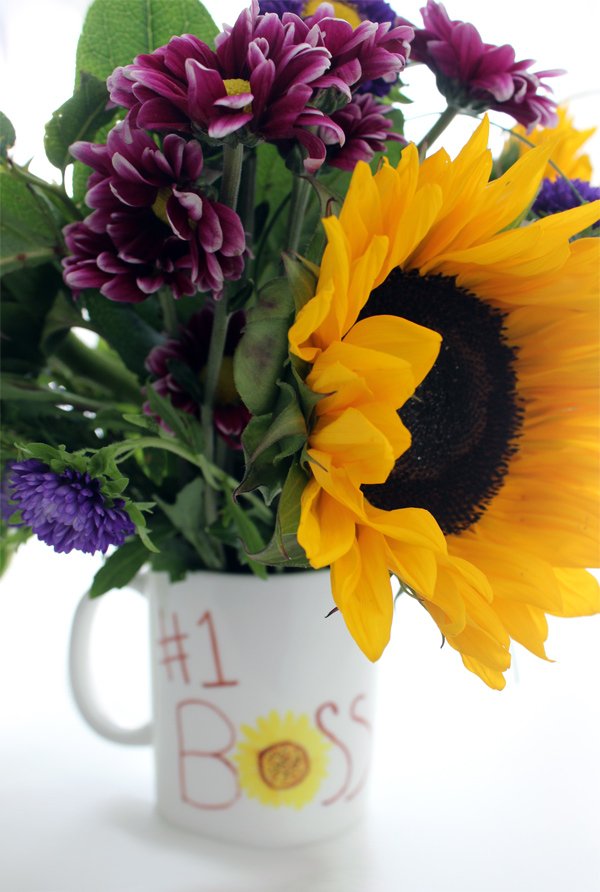 From managing the whole group to lending an ear when the going gets tough, your boss sure has a lot of hats to wear. Bosses Day 2014 is October 16, so make his or her day extra special by surprising them with a one-of-a-kind gift that shows just how appreciated they are.
Using just a mug, permanent markers, and the gridded vase method to arrange our flowers, we created a unique DIY Bosses Day mug and bouquet that they're sure to love! While oil-based permanent markers do work best for this craft, you can use any type of permanent markers you have on hand. However, keep in mind that if you do not use an oil-based marker, the color may change slightly after baking.
While the actual crafting part of this project takes under five minutes, please allow an additional hour for baking and cooling time.


Supplies for DIY Bosses Day Permanent Marker Mug Bouquet
Mug
Permanent markers
Clear tape
Access to oven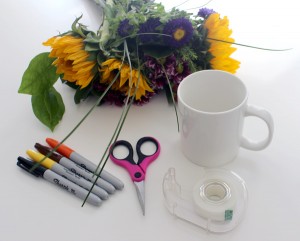 Directions for DIY Bosses Day Permanent Marker Mug Bouquet
To start, use a wet towel or alcohol wipe to clean off any residue on your mug. Once fully dry, use permanent markers to draw your design on the mug.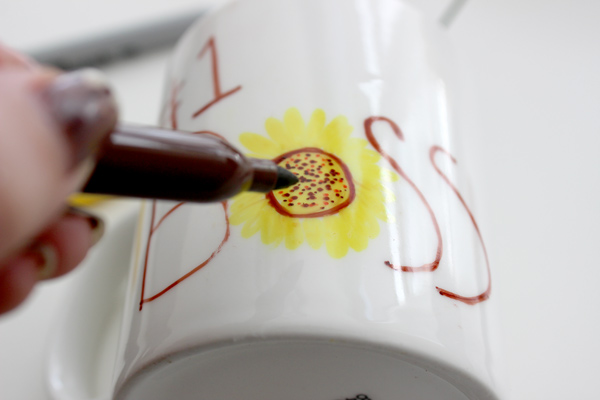 Once you are happy with your design, turn the oven on to 360°F and immediately place the mug inside. Let bake for 30 minutes, and then turn off the oven. Leave the mug in the oven until the oven fully cools down. While your mug is baking, trim your flowers down to about one and a half times the size of your mug.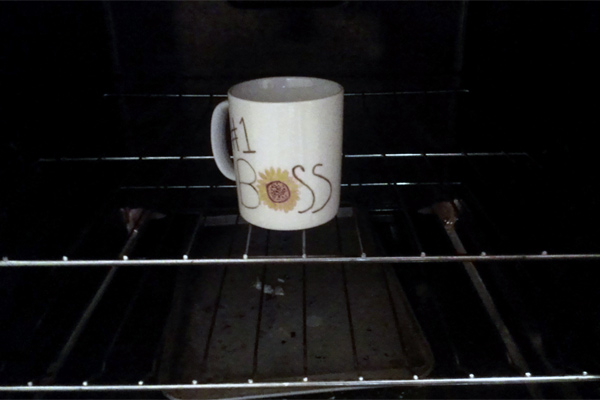 Once cool, remove your mug from the oven. Fill about halfway with water and use the gridded vase method to arrange your mug bouquet. Now your mug bouquet is ready for gifting!