Immortalize Mom's most treasured people and memories by turning her favorite photographs into beautiful DIY wooden coasters for Mother's Day! Made out of natural wood slices, these easy-to-make beauties will really touch Mom's heart and become a staple in her kitchen.
Use this ink to wood transfer method to add a photograph or design to almost any wooden material. From decorative wooden chests to photo memory blocks, the possibilities are endless!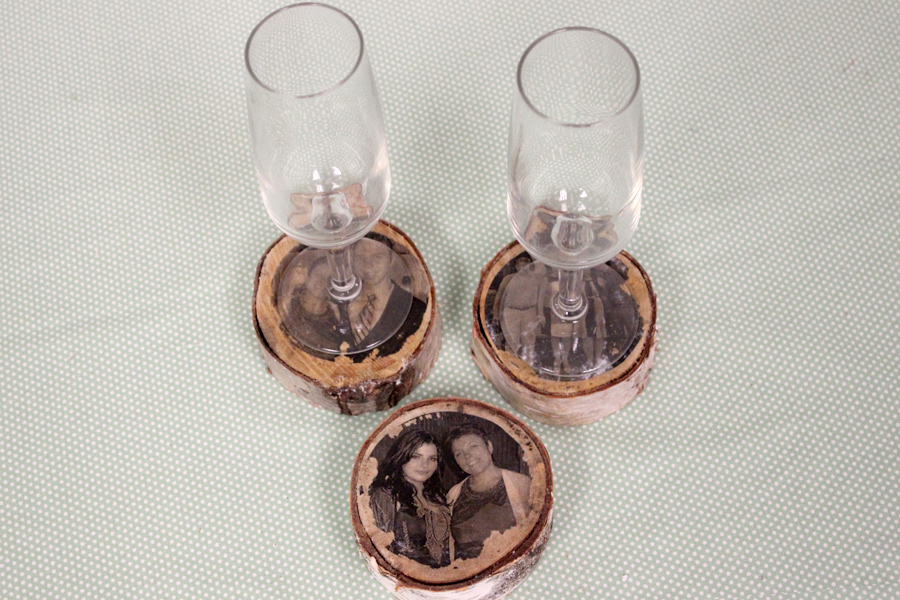 Supplies for DIY Wood Coasters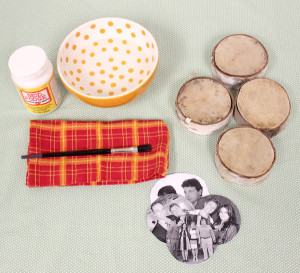 Access to a computer and laser or inkjet printer (we used inkjet, but laser is recommended)
Light colored wood slices; 1 per photo (we used birch)
Mod Podge in your preferred finish
Paint brush
Bowl of water
Small towel
Directions for DIY Wood Coasters for Mother's Day
To prepare the photos, first measure your wood piece (mine were about 3" X 3"). Open the photo you plan to use in a photo editing program and crop to fit. You may choose to add a circular border to fit the circular coasters. After learning from experience, it is recommended that you make your photos a tiny bit larger to ensure it takes up the whole space. Be sure to flip the photo horizontally as it will transfer reversely. You can do this project in black and white or color. Print using a laser printer (recommended) or inkjet printer. Print on lightweight computer paper.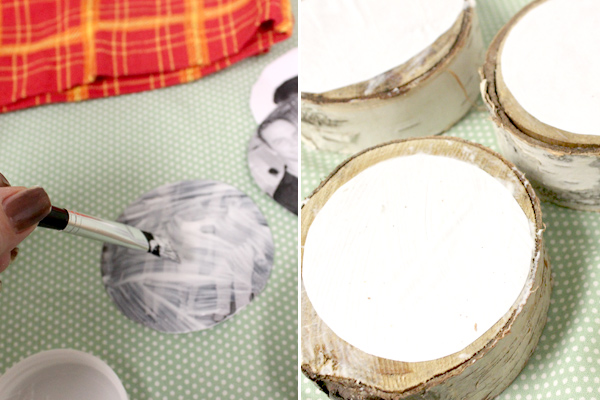 Once you have your photos printed and cut out, cover the photo with a thin-medium layer of Mod Podge. Apply to the wooden slice photo side down, smoothing out the paper as you go. Leave for 6-8 hours.
After you've given the ink sufficient time to transfer, take a washcloth and dip it in water. Remove some excess water but not all, and begin lightly and carefully rubbing the paper until it starts to rub off.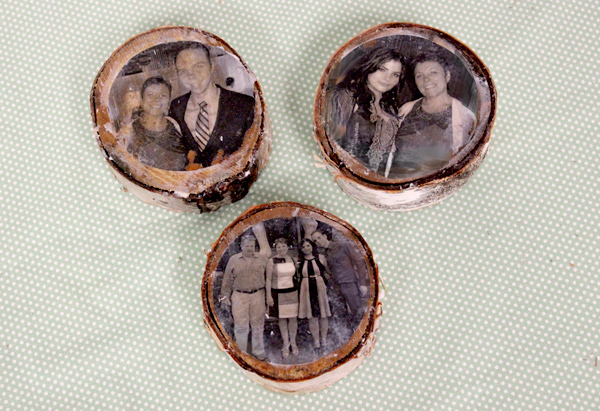 Once all of the paper has been rubbed off, apply a final thin layer of Mod Podge to protect the coaster and add a finish.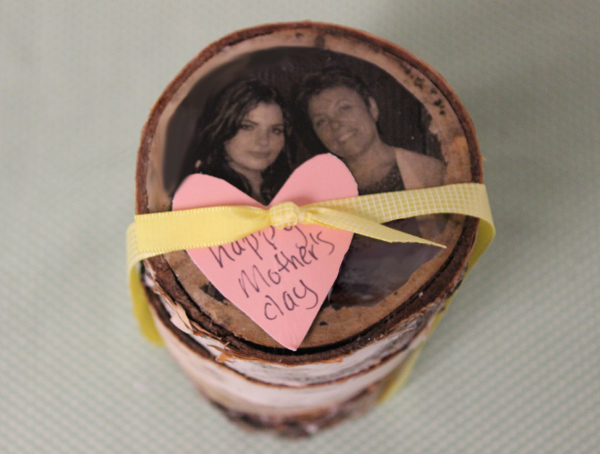 Add a festive ribbon and slip a heartfelt Mother's Day message to wow Mom!